Base of "Research Network Formation Project", Secretariat of Agriculture, Forestry and Fisheries Technology Council, Ministry of Agriculture, Forestry and Fisheries
Hekizanen has formed a research group with many universities, and was adopted as a "research network for the creation of new epoch-making functional foods" at the base of the "research network formation project" of the Ministry of Agriculture, Forestry and Fisheries.
New compound Eucommicin A
Discovered a new compound suppressing the growth of cancer stem cells from Tochu
Named "Eucommicin A"
Utilizing artificial cancer stem cells produced by IPS cell technology.
Expectations for new drug development
We found a new compound that specifically suppresses the proliferation of these cells in the components of Tochu leaf by using artificial cancer stem cells that also have the characteristics of stem cells, This research was carried out using Hekizanen's Tochu Cha tea (Eucommia Tea). Hekizanen also holds a substance patent jointly with the university.
Professor, Ibaraki University Yoshito Suzuki
Research paper title:Eucommicin A, a β-truxinate lignan from Eucommia ulmoides, is a selective inhibitor of cancer stem cells
Gene analysis of Tochu leaf
A study by the University of Toyama analyzed the genesis of Tochu leaf, and it became clear that Tochu Cha tea from Hekizanen is rich in iridoids such as geniposidic acid, polyphenols, and asperuloside.
Active ingredient contained in Tochu Cha tea (content in 1g of dried leaves)
Tochu Cha tea (Eucommia Tea) of Hekizanen
Examples of other commercially available fermented Tochu Cha tea
Form
Green tea leaf
Tea leaf
Geniposidic acid
55.3mg
4.4mg
Chlorogenic acid
21.9mg
-
Asperuloside
56.8mg
2mg
Polyphenols
4.5%
2.0%
Quercetin
31.5mg
-
Kenphenol
3.33mg
-
Eucommicin A
1.2mg
-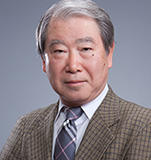 Honorary professor and auditor of University of Toyama Masao Hattori
Research paper title:S.Tang, Z.Wang, C.Ma, M.Hattori ,: J. Trad. Med., vol25 no.4 2008, 112-118
Rich in nutritional ingredients
It also contains abundant all seven nutrients necessary for the absorption of polyphenol.
Nutritional components contained in Tochu Cha tea (per 100g of dried leaves)
Energy 304 kcal
Protein 15.0 g
Lipid 8.5 g
Carbohydrate 57.1 g
- Sugar 26.8 g
- Dietary fiber 30.3 g
Sodium 1.1 mg
Vitamin A 6,200 μg
Vitamin B1 0.48 mg
Vitamin B2 1.46 mg
Vitamin B6 2.40 mg
Vitamin C 210 mg
Vitamin E 65.3 mg
Vitamin K 2,970 μg
Folic acid 650 μg
Iron 13.6 mg
Copper 0.61 mg
Calcium 933 mg
Potassium 1,850 mg
Magnesium 191 mg
Analysis: Japan Food Research Laboratories